Wondering where you would like to go for your next vacation?
Maybe you would like to immerse yourself in a truly unique cultural experience unlike any other; maybe you would like to do something a bit more adventurous, like camping out in the wilderness of the Eastern Himalayas; or maybe, you are looking for refuge from all the hassles of the modern world and you just want to get away to some place that's peaceful and quiet.
Well, if you are looking for all the aforementioned and more, then maybe you should consider making Bhutan your next holiday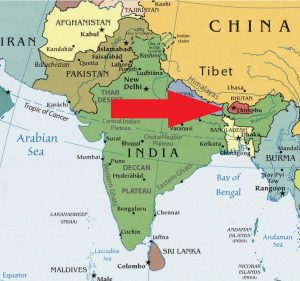 destination. Landlocked in between two of the world's most populous countries and emerging global superpowers – India to the south, and China to the north – the tiny nation of approximately 700,000 people has defied both logic and geopolitics to remain a sovereign entity in an increasingly globalised world!!
The country had been in self-imposed isolation and was largely cut off from the rest of the world until the 1960s. Since opening its borders to the outside world, Bhutan has managed to make remarkable social and developmental progress while still retaining its unique cultural heritage.
Besides being one of the last surviving Buddhist Kingdoms in the Himalayan region, Bhutan is also known for its abundance of flora and fauna. Time and again, the country has been recognized as one of the world's most biologically diverse hotspots. The Buddhist reverence for nature and the exemplary environmental policies put in place by the Kings of Bhutan means the country's pristine natural environment will only continue to flourish.